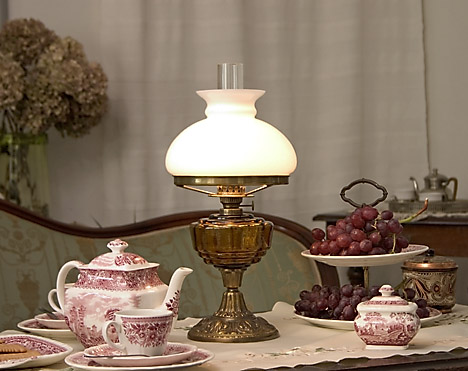 The production of our oil lamps dates back to 1977. The craftsmen making them boast about long term experience and multi-generation tradition in the art of glass and metal processing.
At the beginning, we made machine wicks ourselves only, and bought all other components from our partners. Gradually, our capabilities increased making us independent from external suppliers. During over 20-year period, the company transformed from a small workshop into a well prospering production plant, capable of creating even the most sophisticated designs of oil lamps, and trade company with developing net of representatives all over the world.
Our machine park and glassworks enabled to produce lamps with the use of brass or stainless metal sheets and the transparent and coloured glass. First of all we use broken glass to produce glass elements in order to diminish the environmental contamination.

Our products have their fans all over the world. We hope that they will meet you requirements too. Our offer also includes individual orders according to our or given projects. We encourage you to purchase our products and cooperation.